Effects of Chess Training on the Psychological Well-Being of Children in Conflict with the Law
Keywords:
Psychology, Chess Training, Psychological Well-Being, Children in Conflict with the Law, Experimental, Bacolod City
Abstract
Children in conflict with the law (CICL) experience psychological distress during detention. Psychological well‐being is about CICL feeling better and functioning effectively. The ability to manage negative emotions that come with their failures and disappointments is essential for the long‐term well‐being of CICL, especially when negative emotions interfere with their daily functions. It is reasonable that CICL should participate in activities that will promote their well-being, such as chess. Chess is a non-threatening game that has a positive influence not only on auditory memory function, working memory, problem-solving, concentration, cognitive skills, academic skills, and scholastic achievement but also on socio-emotional enrichment of children and adolescents. The present study deals with positive psychology and recreational therapy, which is concerned with improving well-being and utilizing recreation and other activity-based interventions as a means of physical health, psychological, recovery, and well-being, respectively. This study aimed to determine the effect of chess training on the psychological well-being of CICL. It was hypothesized that chess training increases the levels of resiliency and flourishing of CICL.  The study also aimed to determine whether a significant relationship exists between resiliency and flourishing.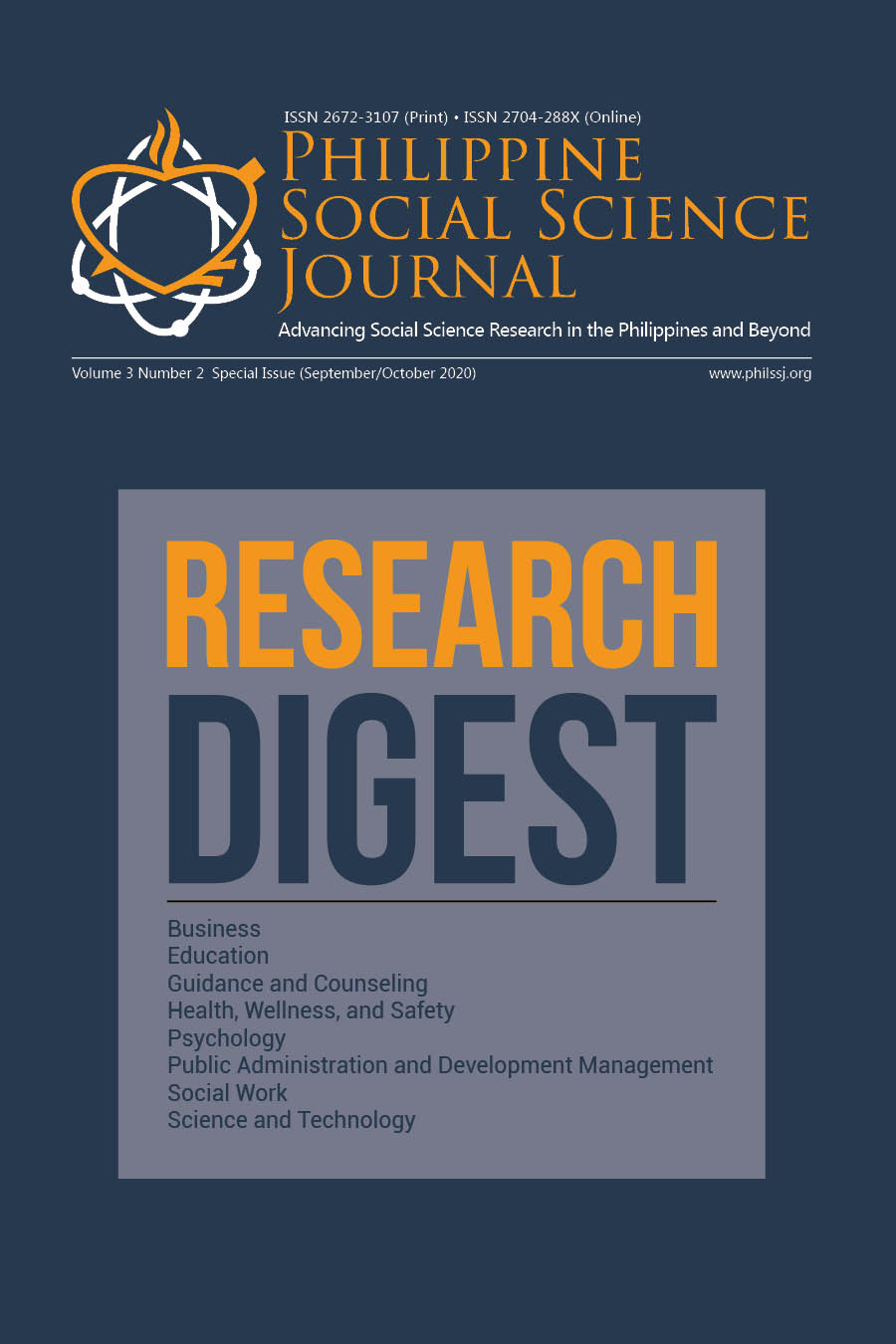 How to Cite
Lastima, D. G., & Gayoles, L. A. M. (2020). Effects of Chess Training on the Psychological Well-Being of Children in Conflict with the Law. Philippine Social Science Journal, 3(2), 137-138. https://doi.org/10.52006/main.v3i2.141